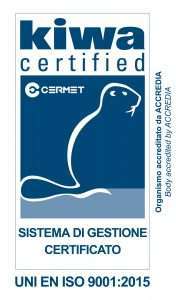 Govoni Giorgio & C. S.p.A.
started far back as in 1953, specialized in trading at regional level of welding consumables of importnat Italian and foreign partners like for example the famous German brand KRUPP. Since the middle of the seventies, we acquired many exclusive representations for Italy, marking an important turning point for our business. The main and most significant one is no doubt  Alexander Binzel Schweisstechnik now
ABICOR-BINZEL
Germany, worldwide leader for the production of torches and equipment for MIG, TIG and robotic welding, for the iROB robo power sources, the EWR2 system Net Gas Control and for the special liners MasterLiner.
Scansonic
, Germany, with its  laser seam tracking systems TH6D e TH6i.
SBI
, Austria, producer of high tech equipment for plasma welding.
OTC-DAIHEN
, Japan, we are distributors of their prestigeous welding power sources MIG/MAG , AC-MIG, TIG/WIG, MMA, and plasma welding.
ESS
, Germany, distributing high tech TIG/WIG welding power sources. We commercialize all these brands, together with other ones, no less important, in all Italian territory, through our network of authorized retailers. Furthermore, we have a network for direct sale in the regions of Emilia Romagna, Marche and Tuscany, with exclusive representatives who distribute products of the brand
Binzel
,
SBI
,
Scansonic
and 
OTC
, besides other welding products like:
CEA, Welding systems and equipment ( MIG-TIG-PLASMA CUTTING-SPOT WELDING), welding positioners, robotized and automated equipment.
FUMEX, Sweden, filtering, and purification equipment for welding smokes.
PROTEC, Austria, anti spatter fluids for welding process.
Other consumables like:
Kemag solid wires for MIG MAG welding.
MTL MIG Solid wires and aluminium alloys.
DHRAHTZUG STEIN, Germany solid and cored wires  for MIG/MAG welding of carbon steel and low alloyed steel.
WESTBROOK, Switzerland, wires and rods for stainless steel.
SELECTARC, France and  CARBOWELD, Germany – special wires, rods, electrodes for welding of dissimilar materials, special alloys, welding recharges.
FELDER, Germany, for soldering and welding alloys.
We commercialize other welding accessories like welding helmets, pliers, ground clamps, flame retardant screens and other products for welding and metal finishing. In Bologna we have a fully equipped workshop and a specialised technical staff, qualified for repair of
BINZEL
torches,  of the electromechanical and inverter power sources of the brand we represent,
OTC
,
SBI
,
ESS
  and
CEA
and for the check, calibration, repair and service for 
Kemppi OY
  power sources.